Venues..I've kissed a few toads!
Most brides say that they automatically knew from the moment they walked into their venue that it was "the one." Unfortunately for me, finding the perfect venue was like finding Mr. Golden- I had my share of toads to kiss before finding "the one!" Mr. Golden and I immediately set out to look at reception halls right after getting engaged. I had only been to a handful of weddings and Mr. Golden had been to a wedding and a half (and yes, I said half!). Honestly, we didn't really know what we were looking for in a venue. I just knew that I didn't want to be in a stuffy reception hall with no windows. The first few reception halls that we went to made me go coocoo for cocoa puffs. Looking back now, I must have really been on cloud nine and blind to reality because many of the halls we saw did not reflect our personalities in any shape, fashion, or form. I refer to those reception halls as the guys in my past that were wrong for me in every way a.k.a. the "bad boys." Then we found another reception hall that was beautiful. We were dead set on it, but there were many things about it that just didn't feel right: 1) the sacarstic banquet manager 2) the lack of space & 3) the price. I refer to that reception hall as the guys in my past that were full of themselves. You know those guys that are fine and know it a.k.a. heart breakers a.k.a. get over yourself! Alas, the last reception hall we went to was indeed the one. We went in there having no expectations because we had been let down before. We were definitely on point and had our poker faces on because we were tired of "playing the field." When finding your soulmate, you realize that they may not be perfect, but they're perfect for you; just the same, our ceremony/reception venue is perfect for us! Ladies & Gents, I present to you, Westbury Manor.Enter the drive way...
And see the old victorian mansion set in the back...
Have valet take care of your car for you. After all, you are a guest!
Come through the front doors...

And into the foyer...
Where you will be escorted to a half hour of hospitality in the Polo Lounge.
Don't get too comfy, there's a wedding ceremony that's about to take place, and you need to get the best seat in the house! Let us go to the garden...
So I can make my grand appearance!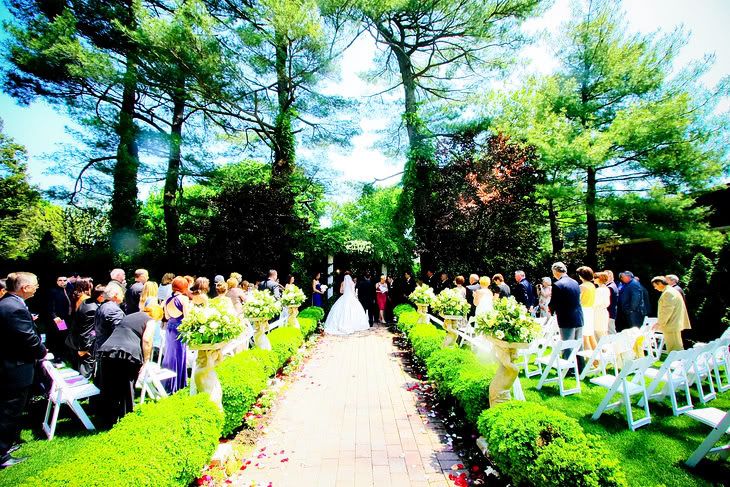 After witnessing me and Mr. Golden say I do and jump the broom, please enjoy cocktail hour in the 6 acres of garden!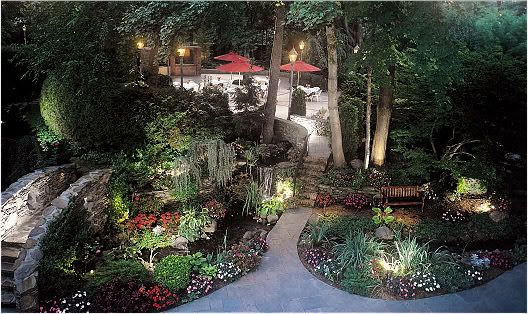 Take in the scenery and the exotic animals. Don't worry, they don't bite!
What's that? There's been a change in forecast? Not to worry, the inside cocktail hour is just as beautiful...Here's the solarium:
And the library:
When cocktail hour is over, make your way into the Manor room where the real fun begins. It's sure to be a Golden day!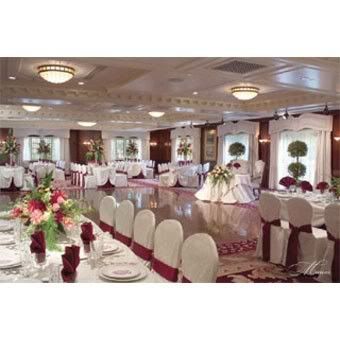 Labels: venue, westbury manor