The Look: Putting it All Together
So I've told you about all my fabulous vendors. Now let's get to the heart of my wedding details. I've mentioned in another post that my colors are ivory, champagne, gold, and bronze. Here are two inspiration boards I created that
encapsulate
my wedding day look.
The bubbles, invitations, aisle runner, and photo cube are actually all things I created, but I will talk about that in a different post.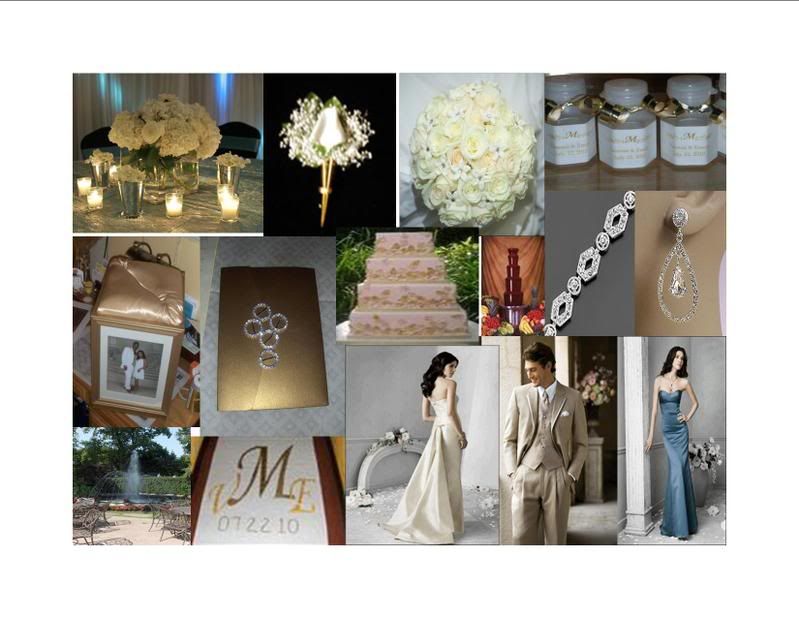 This board shows the dresses I have in mind for the bridesmaids. The dress that has the trail in the back will be for my maid of honor, but she will not have a sweetheart neckline like the other ladies because she has cleavage for DAYS! She will need a straight across strapless style. The dark dress is the style I have in mind the junior bridesmaid (who is also my little sister). She will be carrying the pomander (kissing ball) that you see. I love the flower girl dresses. My flower girls will carry baskets but I don't think I want them throwing petals. I just want them to walk and look pretty. I also love the parasols for my bridesmaids. I will be carrying one for myself as well, but it will different.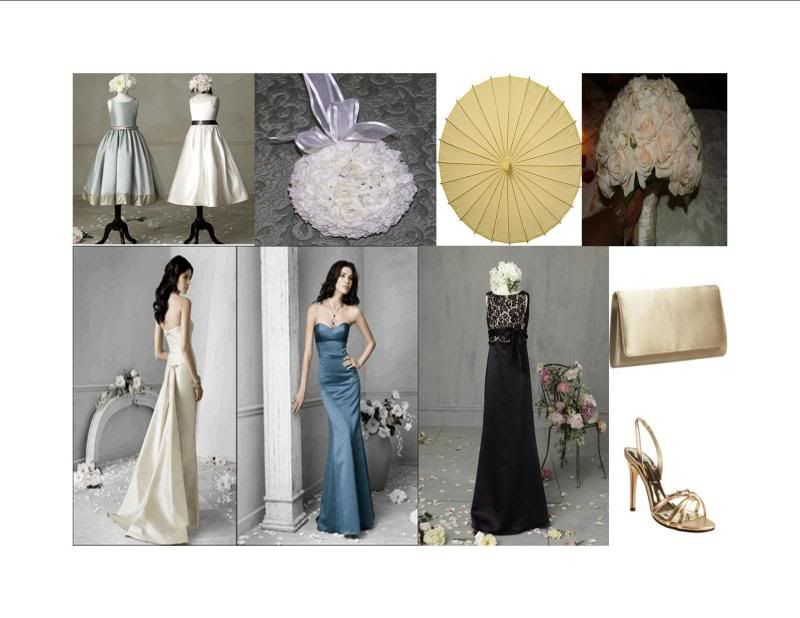 I will be making more inspiration boards as the time progresses, stayed tuned!
Labels: inspiration