A Time for Giving & Receiving!
Ya know, one of the joys of being a bride is meeting other brides and sharing the experience of wedding planning. I am apart of bridal forum and it's great because it allows me to take off my event planner hat at times and just indulge in the greatness that is being a bride to be. We participated in a secret santa ornament exchange and here is what I bought my secret bride:
She love all things pink and enjoys cheer leading:
And looky looky at what I got:
Get a load of that rock on my finger!
The bride who had me knows that there are live peacocks at my reception hall that roam around the grounds freely, so she got me a peacock ornament!!!
Last, but not least, the bride who had me knows that I like to collect elephants for good luck!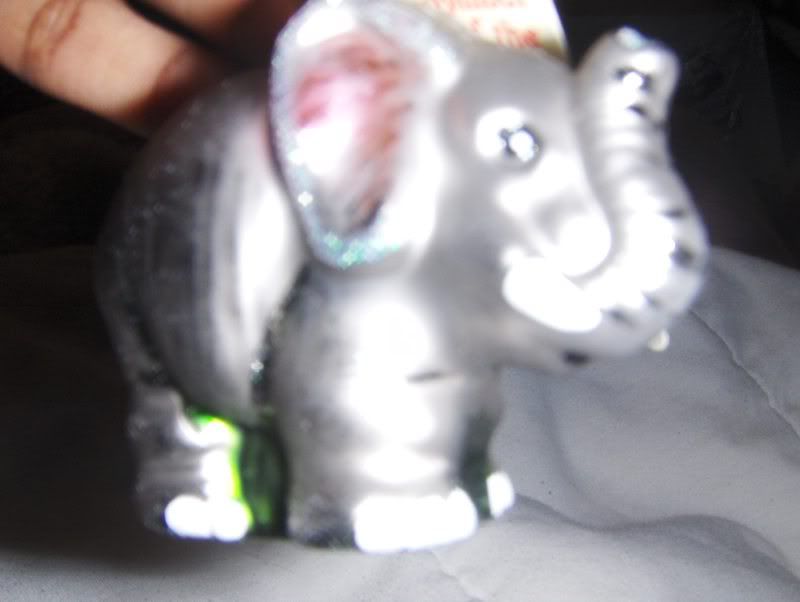 What an awesome way to kick off the holiday season!
Labels: holidays